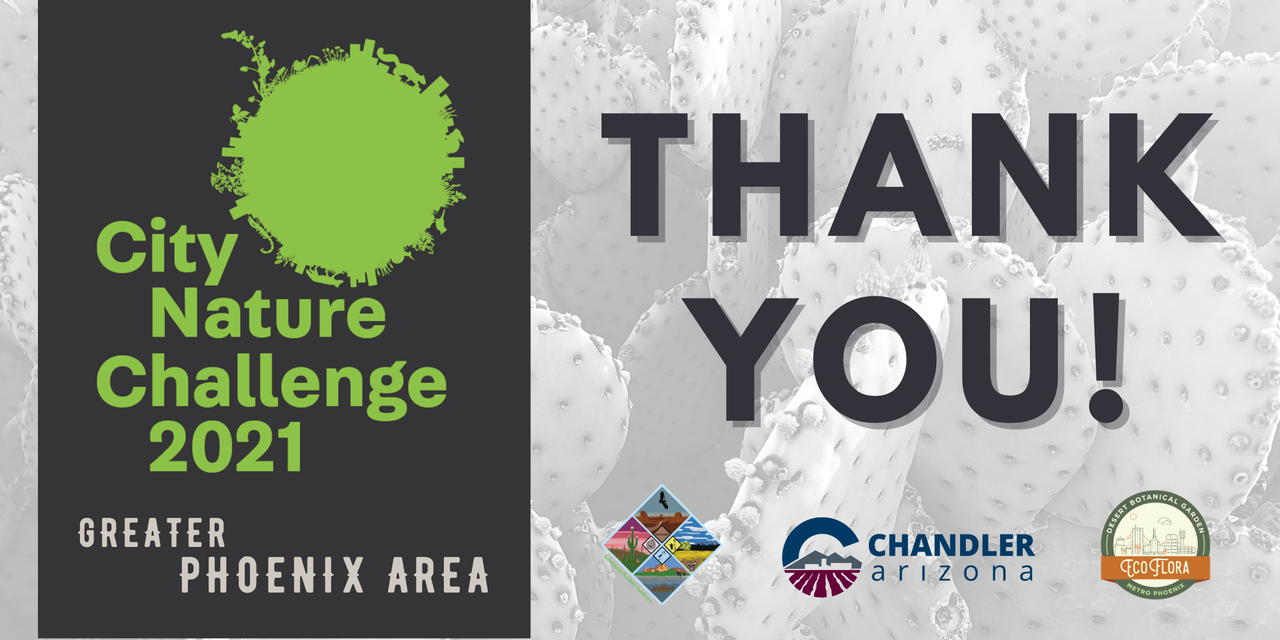 The observation part of the City Nature Challenge has officially closed and we want to thank all of you who participated in this year's event. We were so astonished with the amount of observations, the wonderful photos everyone posted and the variety of things people captured. We hope all of you enjoyed your time adding observations while being outdoors and that you all learned something new along the way.
The official numbers will be announced on May 10, but as of right now we have 9,632 observations of 1061 species by 274 people! So impressive!
We will be working today through May 9 to identify your observations. If you'd like to be a part of this process, join us for one or both ID parties, scheduled on May 6 (virtual) from 6-7 p.m. and May 8 (in person) at the Environmental Education Center at Veterans Oasis Park from 9-11 a.m. You are also welcome to make identifications yourself, from the comfort of where you live.
Register for the virtual ID party.
Register for the in-person ID party.
Anotado por

jenydavis
, 04 de mayo de 2021 a las 03:24 PM