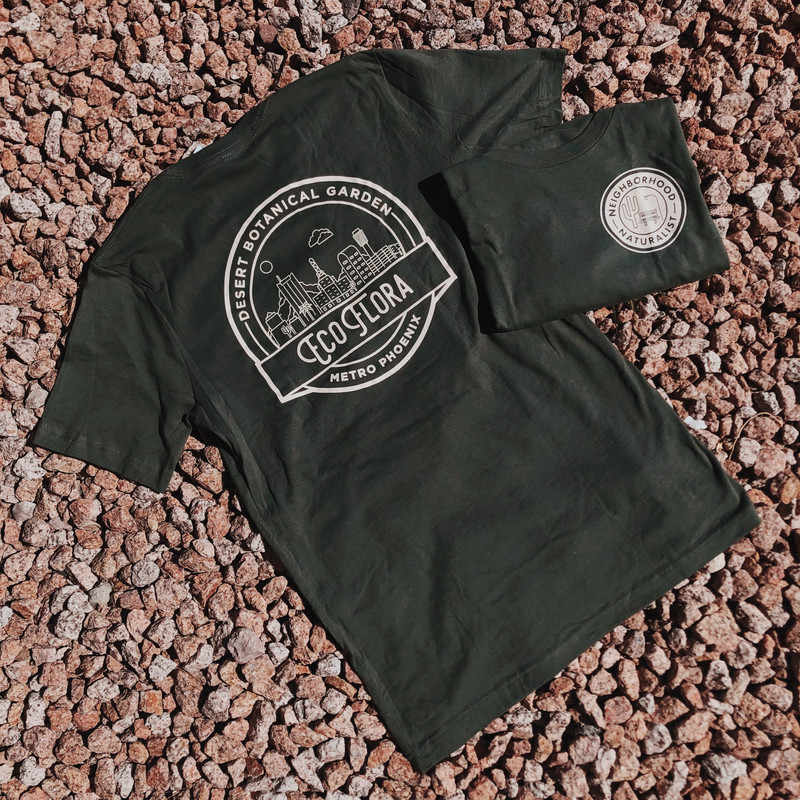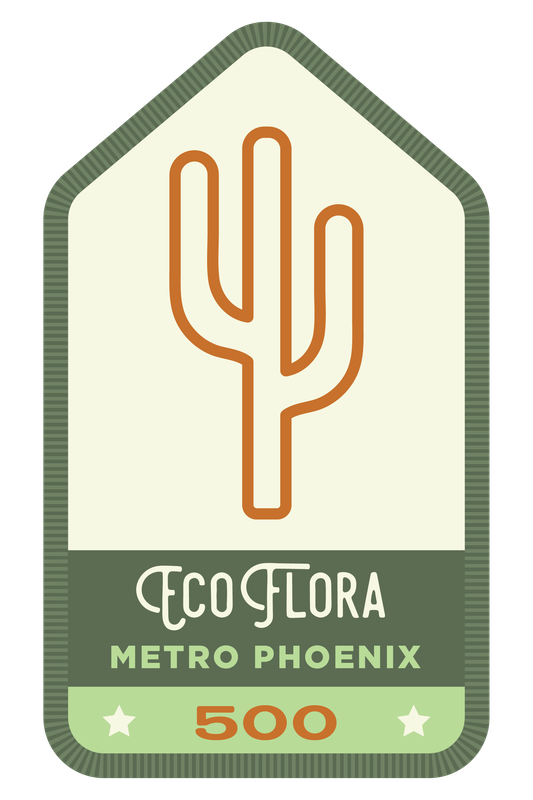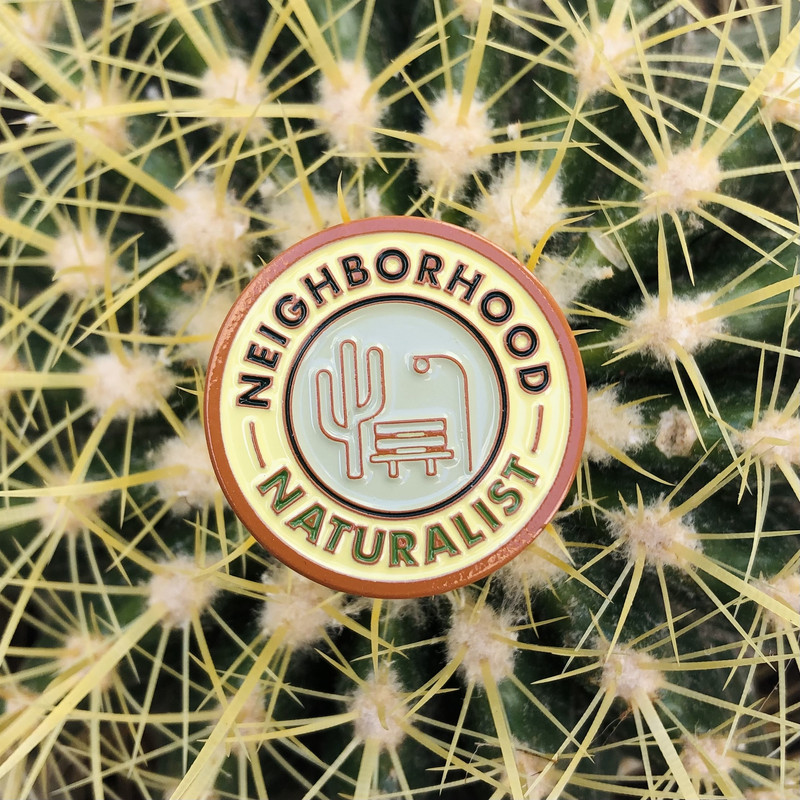 With the City Nature Challenge, many of you climbed up in the number of observations you've made. We wanted to take a minute to remind you about the EcoFlora Merit System! Earn rewards for your observations, including stickers, buttons, tee shirts, books, Desert Botanical Garden tickets and more. Virtual badges are also awarded so you can show off your observation accomplishments. To claim merits, fill out the merit system form, then we will verify and send out your goods!
Not sure what to do with your virtual merit badges? You can post them to social or keep them in an iNaturalist journal post. Check out an example here.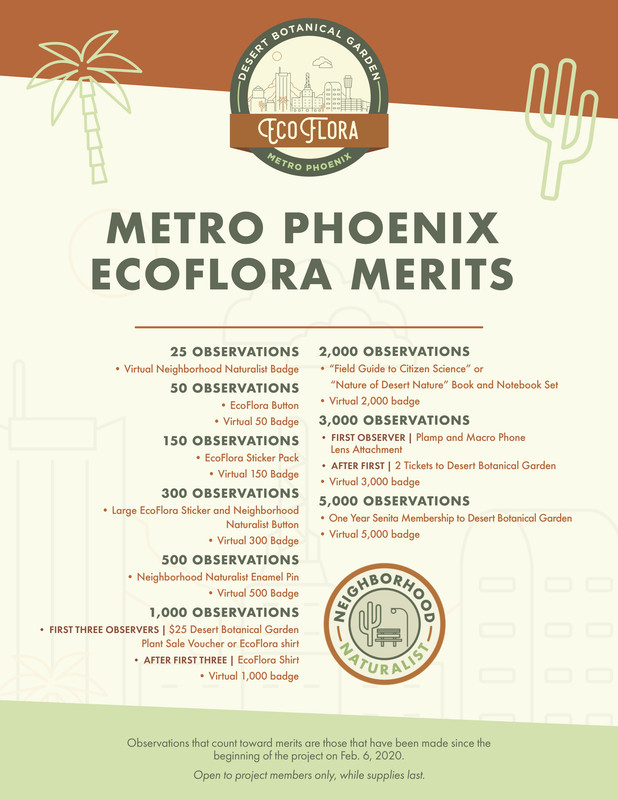 Observations that count toward merits are those that have been made within the project boundary since the start of the project on Feb. 6, 2020. Merits will begin being awarded at the level you have achieved as of March 1, 2021. Open to project members only, while supplies last.
Anotado por

jenydavis
, 13 de mayo de 2021 a las 07:07 PM